Gardening Blog
My Incredible Journey Towards Green
by Saru Kaushish on Feb 28, 2023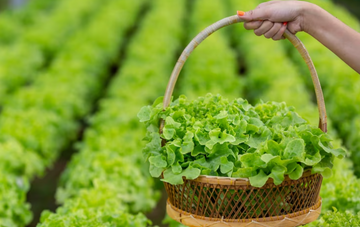 We all love nature and we all find peace in the laps of nature. I am neither a pro gardener nor an expert green thumb, just a normal employee who used to work 9 to 5 like most of you. I found a sense of purpose in gardening plants and I have learnt a lot during this journey and learning still continues From starting just as  a hobby to motivating me to start my  green venture called "Gold dust gardening" my gardening journey has been amazing. Let's discuss What I learnt in all these years and what myths I busted during this journey and some positive trends to some ugly truths which I found in modern day gardening.
Being an introvert, I generally shy away from discussing  things concerning me the most, what I am up to, what I plan to do or even what I did.. But I am compelled to share this journey as I found so many concerning malpractices and myths in the world of home gardening and the practice of chemical pest control needs to be voiced out!!
It all started in 2017, when I was working in Bangalore. The only plantI had was a pothos or money plant (which was again gifted by my wife to me). I bought some pots and a few plants to accompany my lonely pothos (money plant) which was growing well. I felt that plants make the house peaceful and calmer. There is something magical in these different shades of greens,those silent living things.Looking at thoseplants while having your first tea or coffee just makes you happy. Maybe that's why all these hi-fi cafes were adorned , with beautifully plant scaped interiors.  My idea was simple, just pick up some plants and buy planters online, let them grow in corners and on the window sill of the house.
In these metro cities which are gradually turning into concrete jungles with high multi-story buildings, flats with balconies having plant shrubs and leaves protruding,just attract you and take all of your attention even in aquick glance. Well, I don't know the underlying psychology behind it but my best guesswould be- we are children of nature and this is where we started "A jungle".
I remembered buying some indoor plants online like 1. Areca Palm 2. Cathela 3. Tulsi Plant (since my mother always insisted on having one) and 4. Spider plant that's it. I placed them on my balcony and like an enthusiastic kid I used to wait for their growth. Every emerging new leaf made me happy and the sight of withered leaves used to make me sad!!!
I had no idea how to maintain the right growth conditions. When to repot the plants or even how to propagate them. The terms like repotting, propagation and pruning were not known to me. But as I started growing these indoor plants, with every mistake I learned a lot and every new flush of growth gave me confidence. I got so engrossed with nature and with the motto of bringing nature to your doorstep, we started "GOLD DUST" - your one stop destination where you buy indoor plants online and plant essentials like terracotta pots, ceramic planters and organic fertilizer for plants.
Join me, in this series of blogs to know more about, how I ended up in the most satisfying and rewarding hobby of my life. And I hope you too find your "ikigai" in gardening, stay tuned.