Gardening Blog
How to Keep Your Garden Plants Pest-Free Without Harmful Chemicals
by GOLDDUST- Rethink&Revive on Apr 09, 2023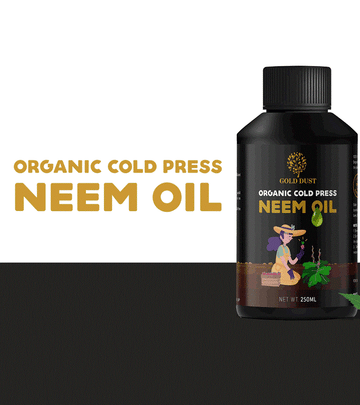 If you're an avid gardener, you know that pests can wreak havoc on your plants. But using chemical pesticides can harm the environment and your health. Luckily, there are organic pest control methods that can keep your garden healthy and thriving without the use of harmful chemicals. Learn about these safe and effective methods in this guide.
Identify the pests and their natural predators.
Before you can effectively control pests in your garden without harmful chemicals, it's important to identify the pests and their natural predators. This will help you determine the best course of action to take. For example, ladybugs are natural predators of aphids, while praying mantises can help control grasshoppers and other larger pests. By encouraging the presence of these natural predators in your garden, you can help keep pest populations under control without resorting to harmful chemicals.
Use companion planting to deter pests.
Companion planting is a natural and effective way to deter pests from your garden plants. By planting certain plants together, you can create a natural barrier that pests are less likely to cross. For example, planting marigolds alongside your vegetables can help deter pests like nematodes and whiteflies. Similarly, planting basil alongside your tomatoes can help deter pests like aphids and tomato hornworms. Do some research to find out which plants work best together to deter pests in your specific region and climate.
Introduce beneficial insects to your garden.
Another natural way to control pests in your garden is to introduce beneficial insects. These insects prey on the pests that are damaging your plants, effectively controlling their population without the use of harmful chemicals. Ladybugs, lacewings, and praying mantises are all beneficial insects that can be introduced to your garden. You can purchase them online or at your local garden center. Be sure to research which beneficial insects are best for your specific pest problem and how to properly introduce them to your garden.
Use organic sprays and solutions.
Organic pest control for garden plants is a great way to keep your garden plants pest-free through organic sprays and solutions without using harmful chemicals. These solutions are made from natural ingredients and are safe for both your plants and the environment. Some popular organic sprays include neem oil, garlic spray, and insecticidal soap. These sprays work by suffocating or repelling pests, making them a safe and effective alternative to chemical pesticides. You can easily make your own organic sprays at home using ingredients like essential oils, vinegar, and baking soda.
Practice good garden hygiene and maintenance.
One of the best ways to keep your garden plants pest-free is to practice good garden hygiene and maintenance. This includes regularly removing dead or diseased plant material, keeping the garden free of weeds, and rotating crops to prevent the buildup of pests and diseases. Additionally, make sure to water your plants properly and avoid over-fertilizing, as this can attract pests. By keeping your garden clean and healthy, you can prevent pest infestations before they even start.